2022 Honorary Degree Recipients
GEORGE WISE MEDAL
Dr. Mark Carney, Canada/UK
Mark Carney is the former Governor of the Bank of England (2013-2020), former Governor of the Bank of Canada (2008-2013) and former Chairman of the Financial Stability Board (2011- 2018). He currently serves as UN Special Envoy on Climate Action and Finance and as Vice-Chair and Head of Transition Investing at Brookfield Asset Management. He is a trustee and member of the Group of Thirty (G30) and the Foundation Board of the World Economic Forum, among others. Born in Canada's Northwest Territories, Dr. Carney received a bachelor's degree from Harvard University, and a master's and doctorate from Oxford University – all in economics. Following a 13-year career with Goldman Sachs, he was appointed Deputy Governor of the Bank of Canada in 2003 and, in 2004, he became Canada's Senior Associate Deputy Minister of Finance.
HONORARY DOCTORATES

Prof. Cornelia (Cori) Bargmann, USA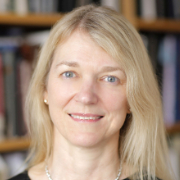 A neurobiologist and geneticist, Cori Bargmann is the Torsten N. Wiesel Professor at Rockefeller University. Her research on the relationships between genes, motivational states and behavior has garnered her numerous accolades, among them the Breakthrough Prize in Life Sciences and membership in the National Academy of Sciences. Prior to joining the Chan Zuckerberg Initiative, Prof. Bargmann served as co-chair of the NIH working group that planned the BRAIN Initiative, and was an investigator at the Howard Hughes Medical Institute. She holds a PhD in cancer biology from MIT, where she also conducted her post-doctoral research, and has published extensively in top-tier journals.

Prof. Sir Michael Victor Berry, UK
Theoretical physicist Sir Michael Berry is the Melville Wills Professor of Physics (Emeritus) at the University of Bristol, UK, where he has spent his entire academic career since 1965. Prof. Berry is celebrated for his discovery of the Berry phase, a powerful, unifying concept in several branches of physics. In addition to his deeply mathematical, often geometric studies, Berry delights in finding the 'arcane in the mundane' – familiar phenomena that illustrate deep concepts, such as mathematical singularities in rainbows. He has published over 500 papers and is a member of 12 UK and international academies. He was knighted by Queen Elizabeth II in 1996, and has received over 20 awards for his research, including the Wolf Prize in Physics and 13 honorary degrees.
Prof. Barbara Engelking, Poland
A sociologist and psychologist, Barbara Engelking specializes in Holocaust-era Polish Jewish history. She is the founder and director of the Polish Center for Holocaust Research at the Polish Academy of Sciences in Warsaw; the former Chair of the International Auschwitz Council; and former curator of the Holocaust Gallery at the POLIN Museum of the History of Polish Jews. Prof. Engelking and the center she heads have faced harassment by the Polish government for exposing the culpability of Polish society in the death of Jews and plundering of Jewish property in wartime Poland. In an international demonstration of solidarity and academic recognition, Engelking and her colleague Prof. Jan Grabowski were recently appointed co-incumbents of the prestigious Cleveringa Chair at Leiden University in the Netherlands. Engelking holds a PhD in sociology from the Polish Academy of Science and an MA in psychology from Warsaw University.
Eric J. Gertler, USA
Eric Gertler is Executive Chairman of US News & World Report. From 2019-2021, he served as Acting Commissioner/President & CEO-designate of Empire State Development, New York State's economic development agency. From 2013-15, he was Executive Vice President of the New York City Economic Development Corporation and Managing Director of the Center for Economic Transformation. Gertler is a trustee of the Zuckerman Family Foundation and Institute, and serves on the board of the Memorial Sloan Kettering Cancer Center. He is a Governor of The Hebrew University, Tel Aviv University, Technion – Israel Institute of Technology, and the Weizmann Institute of Science. He is a board member of Columbia University's Mind Brain Behavior Institute and a director of the Leadership Council at Harvard's Kennedy School. He is also Chairman of the America-Israel Friendship League. He authored Prying Eyes, a critically acclaimed book that predicted the personal data crisis.
James S. Gertler, USA
James S. Gertler is President and CEO of Drew Lane Capital LLC, Vice Chairman and Senior Managing Director of Legacy Partners Inc., and trustee to the Mortimer Zuckerman Family Foundation and Institute. He is a board director of the Mortimer B. Zuckerman Mind Brain Behavior Institute at Columbia University, the Center for Public Leadership at Harvard's Kennedy School of Government; a member and trustee of New York-Presbyterian Hospital; and a member of the Leadership Council of Memorial Sloan Kettering Cancer Center. In the area of higher education, Mr. Gertler is a Governor of The Hebrew University of Jerusalem, Tel Aviv University, Technion – Israel Institute of Technology, and Weizmann Institute of Science. He is a member of the National Leadership Council of the Conference of Presidents of Major American Jewish Organizations and of the America-Israel Friendship League. Mr. Gertler holds an MBA from Harvard Business School and a BSc in economics from the Wharton School, University of Pennsylvania.
Prof. Bernd Friedrich Huber, Germany
A professor of public finance, Bernd Huber has been President of Ludwig Maximilian University (LMU) of Munich since 2002, now serving his fifth term. Prof. Huber received his PhD in 1988, completed his post-doctoral studies in 1994, and joined LMU the same year as incumbent of the Chair in Public Finance. His research focuses on public finance, government debt, European fiscal and monetary integration, international taxation, and labor markets. Among his numerous decision-making roles, Prof. Huber is a member of the Advisory Board to the German Federal Ministry of Finance and serves on the Strategic Committees of Sorbonne University, Venice International University, and the International Advisory Committee of Renmin University in Peking. From 2008 to 2014, he was chairman of the League of European Research Universities.
Jodi Kantor, USA
Jodi Kantor is a journalist and author in the fields of technology in the workplace, culture, gender and politics. She is best known for exposing in The New York Times the sexual assault allegations brought against Hollywood producer Harvey Weinstein, for which she won the 2018 Pulitzer Prize for Public Service – and numerous other honors – together with colleagues Megan Twohey and Ronan Farrow. She is the co-author of She Said, published in 2019, which focuses on the Weinstein investigation and the #MeToo movement it ignited in the US and beyond. Kantor graduated magna cum laude from Columbia University in 1996 and, later that year, spent a year in Israel as a Dorot Fellow. She joined the New York Times in 2004 and is the author of The Obamas, published in 2012.
Prof. Katalin Karikó, Hungary/USA
Biochemist Prof. Katalin Karikó is Senior Vice President at BioNTech RNA Pharmaceuticals; an adjunct professor of neurosurgery at the Perelman School of Medicine, University of Pennsylvania; and a faculty member at the University of Szeged, Hungary. For 40 years, Prof. Karikó has focused her research on messenger RNA (mRNA), molecules that carry the genetic information needed to make proteins. Her co-discovery with colleague Drew Weissman of a certain mRNA mechanism led to the development of the BioNTech/Pfizer and Moderna COVID-19 vaccines, and holds vast promise for future treatment of many other conditions, ranging from cancer and heart disease to asthma and congenital disorders. Previously, Prof. Karikó co-founded and served as CEO of RNARx from 2006-2013. Among numerous accolades, she is the recipient of the 2022 Breakthrough Prize in Life Sciences and 2021 Lasker-DeBakey Clinical Medical Research Award. She continues to work on new applications of mRNA therapy.
Solomon Lew, Australia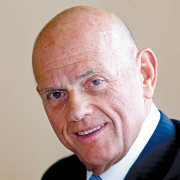 Solomon Lew is an Australian businessman and philanthropist with over 50 years' experience in the manufacture, import and retailing of apparel and general merchandise. He is the Chairman of Premier Investments Ltd and of Just Group Ltd, and Executive Chairman of Century Plaza Group. He was a director and represented the largest shareholder of Coles Myer Ltd, Australia's largest retailer, from 1985-2002, during which time he also served as Chairman. He is a former Member of the Prime Minister's Business Advisory Council and was a director of the Reserve Bank of Australia from 1992-1997. In 2016, Lew became the first and only Australian to be formally inducted into the World Retail Hall of Fame of the World Retail Congress. He has also been Chairman or Director of a range of philanthropic organizations.

Prof. Jehuda Reinharz, Israel/USA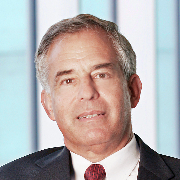 Jehuda Reinharz is the Richard Koret Professor of Modern Jewish History and Director of the Tauber Institute for the Study of European Jewry at Brandeis University, and serves as President and CEO of the Jack, Joseph and Morton Mandel Foundation. Born in Haifa in 1944, Prof. Reinharz moved to the US in 1961, going on to earn degrees at Columbia University, the Jewish Theological Seminary of America, Harvard and Brandeis. In 1972, he became the first professor of Jewish history at the University of Michigan–Ann Arbor. Ten years later, he joined Brandeis University, eventually becoming President (1994-2010). Among many accolades, he has received the President of Israel Prize and eight honorary doctorates, and is an elected fellow of the Royal Historical Society and the American Academy of Arts and Sciences. He serves on a number of boards and advisory committees and has authored or co-authored over 100 articles and 31 books.
Prof. Jürgen Renn, Germany
Prof. Jurgen Renn is an historian of science whose interests include the works and intellectual environments of Albert Einstein and Galileo Galilei, as well as the long-term development of mechanics from antiquity up to the 20th century. Prof. Renn has been Director of the Max Planck Institute for the History of Science in Berlin since its creation in 1994. He is a former Silverman Visiting Professor at Tel Aviv University's Cohn Institute for the History and Philosophy of Science. He holds honorary professorships at the Humboldt University of Berlin and the Free University of Berlin, and is a member of the German National Academy of Sciences Leopoldina and the International Academy for the History of Science. Prof. Renn completed his undergraduate degree in physics at the Free University of Berlin and his PhD in mathematical physics at the Technical University of Berlin.

HONORARY FELLOWSHIP
Iranian American Jewish Federation of New York, USA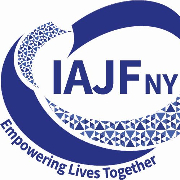 The Iranian American Jewish Federation of New York (IAJF) is a community-based, not-for-profit organization with a global outlook. For 20 years IAJF has enabled Iranian Jews in the Greater New York area to collectively address matters pertaining to the local community and the State of Israel. It supports over 215 organizations addressing a broad range of humanitarian, educational, Jewish and social causes in New York, Israel and worldwide. Since its inception, IAJF has raised and distributed over $63 million dollars to advance its mission of supporting education, health, social issues, IDF programming, victims of terror and more. At TAU, it has for years provided scholarships at the Alliance Center for Iranian Studies, supported the National Center for Traumatic Stress and Resilience and, most recently, dedicated the Yosef and Farang Shahery Lobby at the Check Point Building.